1. شهر فرنگ
(Another Birth Remix)
Photo of installation at Pitlochry Theatre by Fraser Brand

Shahre-Farang (Another Birth* Remix) (2022) is a Stellar Quines commissioned artwork developed in response to the play Sister Radio, written by Sara Shaarawi, directed by Caitlin Skinner and co-produced by Stellar Quines and Pitlochry Festival Theatre.

The artwork is a sculpture and sound piece that holds fragments of conversations, ideas and poems from people living in the Iranian-Scottish diaspora. The voices explore feelings of rupture and repair in Farsi and English, tracing personal and political histories in relation to the play's themes of memory, rebellion and loss.

The sculpture takes its name from the 'shahre-farang' tradition of storytelling using a peepshow box. 'Shahre-farang' boxes, popular in Iran during the 19th and 20th century, showcased pictures of Western cities, while travelling storytellers would stand behind them, weaving together tales of life outside Iran. In the sculpture designed as part of this artwork there is no peephole through which to see the 'shahre-farang' - both the audience and the voices housed in the box are already in the 'Western City'.

The contributors' stories emerge from the diasporic position where they find themselves; their words mingling with distant echoes of a warped taar string, the popping of esphand, Tehran's city streets in the rain, the busy Raasht bazar, the inside of a shrine in Mashhad.

Shahre-Farang (Another Birth Remix) features the voices of: Roya, Sara, Laleh, Roya K, Rezvan, Mina, Aref and Mina H. The artwork was developed alongside workshop facilitator Beth Godfrey and sound designer William Aikman.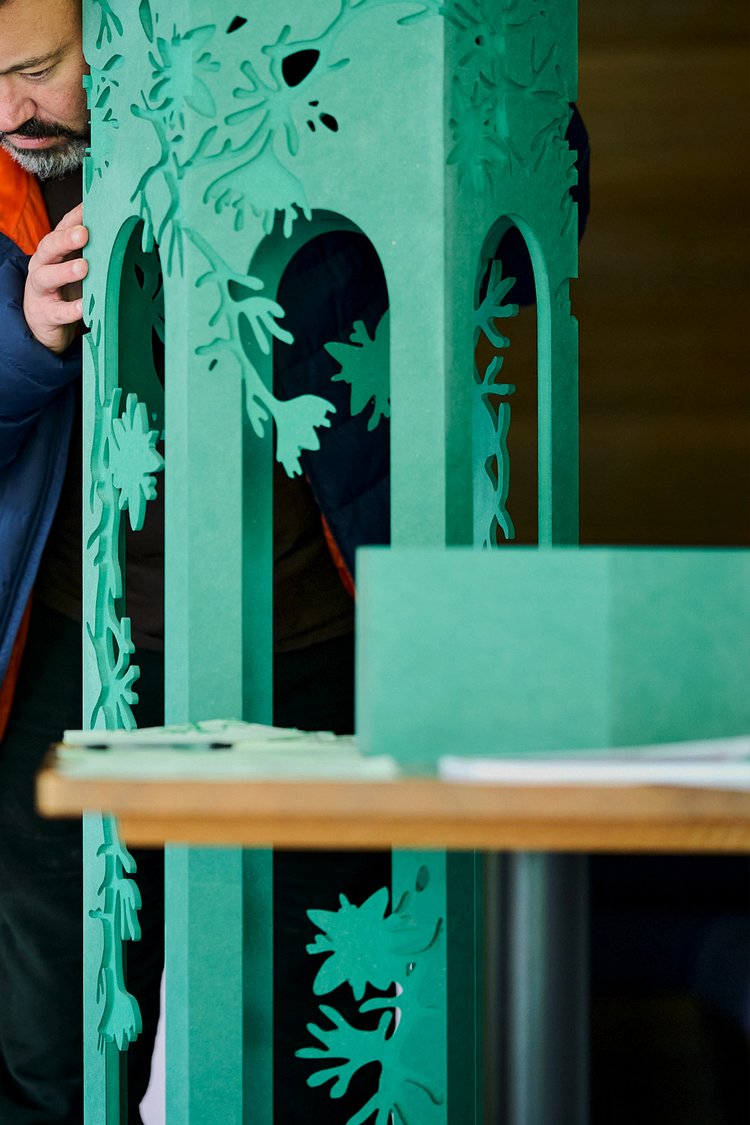 Photos of installation at Pitlochry Theatre by Fraser Brand



---
*Another Birth is a poem written by the Iranian feminist poet Forugh Farrokhzad, an extract of which is featured the sound piece.
**'Esphand' is a popular plant in Iranian culture, its dried seeds often burnt in conjunction with chants to ward off the evil eye. In the West, it is often considered a noxious weed, invasive and difficult to uproot. The floral pattern embossed onto the sculptural element of Shahre-Farang (Another Birth Remix) is based on the 'esphand' plant.